COMPOSITION
Capacity of 38 rooms following renovation of the existing hotel and development of the land plot in the middle
F&b areas
Retail shops, spa, gym
STATUS
DESIGN
Tense architecture network
This beachfront hotel is located on the edge of Naoussa and its design was inspired by the local architecture elements with the aim to offer authentic hospitality experience.
Project Overview
The main idea is for the guests to feel the island's heritage while discovering the hotel's leisure and wellness hideaways. The atmosphere of the hotel spaces will result from the deep research into the history of Architecture of the island and especially the village of Naoussa, its perception and the proper use of scale, materials, colors and other elements that will deliver this feeling.
Following the renovation of the existing hotel and the new development of a land plot in the middle, this luxury 5-star hotel will offer up to 38 luxury rooms and suites with direct sea views and private plunge pools.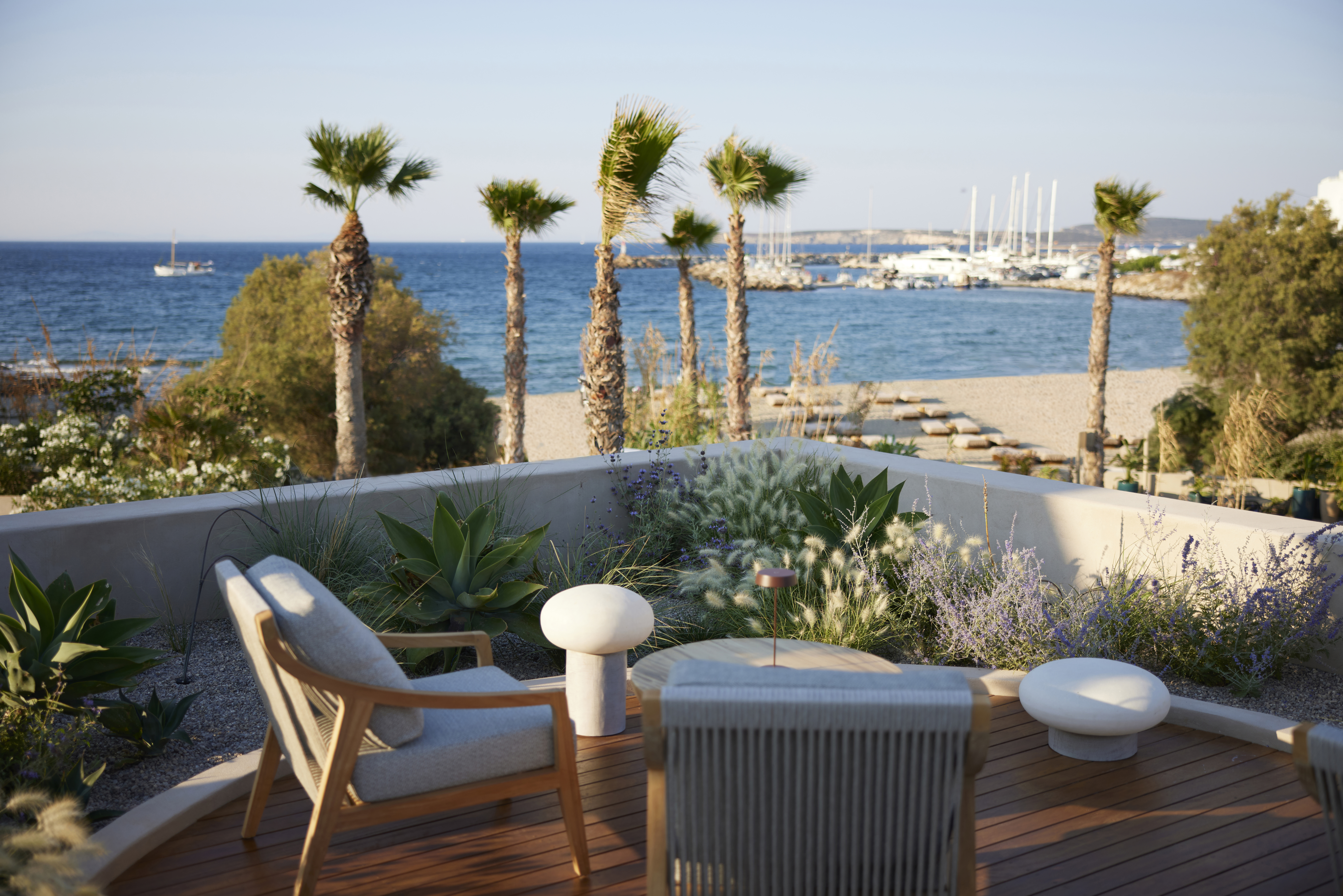 Gallery